Ethical AI Novelties
Cutting-edge R&D
About us
Ethical AI Novelties is a non-profit R&D company operating in Europe with HQ in Cyprus. Our mission is to accelerate the world's transition to Ethical AI, while becoming a pan-European hub of high-quality research and innovation. We therefore offer a wide range of Services in this direction.

We believe that the future of Ethics in AI should be shaped by those individuals with both practical expertise and theoretical understanding in the fields of Artificial Intelligence, Data Science and Machine Learning. Our personnel and our extended network of external collaborators accumulates many years of experience in these fields in both industry and academia. Some of them are actually part of the European AI Alliance.

Feel free to get in touch with us if you are interested in collaborating with us or want or learn more about us.
Services
Services we offer include the following:

• R&D Software Engineering: Software Development, Data Engineering, Big Data, Distributed Systems, Cloud Computing.

• Data Science: Machine Learning, Analytics, Signal Processing, Deep Learning.

• Training and Consulting: Ethical use of AI, Business Analytics, Executive Training for AI.

• Project Management: Proposal preparation, Management of R&D projects, Financial and Market Analysis, Technical Analysis.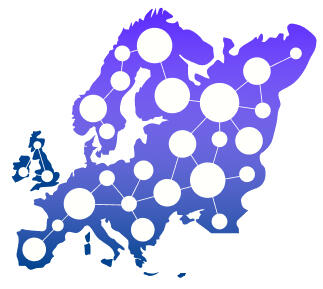 Ethical AI
Ethical AI is one of the three pillars of Trustworthy AI, as defined by the European Union, and arguably the most important one. In the framework of the European Strategy on Artificial Intelligence, the European AI Alliance, a multi-stakeholder forum, launched in June 2018.

The forum's initial scope was the provision of feedback to the High-Level Expert Group on Artificial Intelligence (AI HLEG), which was appointed by the European Commission. Over time, the community of the AI Alliance has become a point of reference in stakeholder-driven discussions on AI policy.

Our personnel and our external collaborators have been admitted as official members of European AI Alliance.
Contact us
Feel free to get in touch with us in order to explore potential synergies of collaboration or to just learn more about us.
* Mandatory fields
Our Projects
Machine Learning Systems for Automatic Translation of Sign-Language Video.

Machine Learning Systems for Automatic Generation of Sign-Language Footage.

Speech Recognition Technologies.

Fault Prediction in Production Lines.

Predictive Maintenance in the Power Grid.
Ethical AI Novelties is currently running a number of Internal research projects.

In addition, we are proud to be members of consortia running the following Externally-Funded projects (Research Grants):
Thank You
Your email has been sent.
Please wait to hear from us soon.
---
Video: Future of Data: Law, Technology and Policy